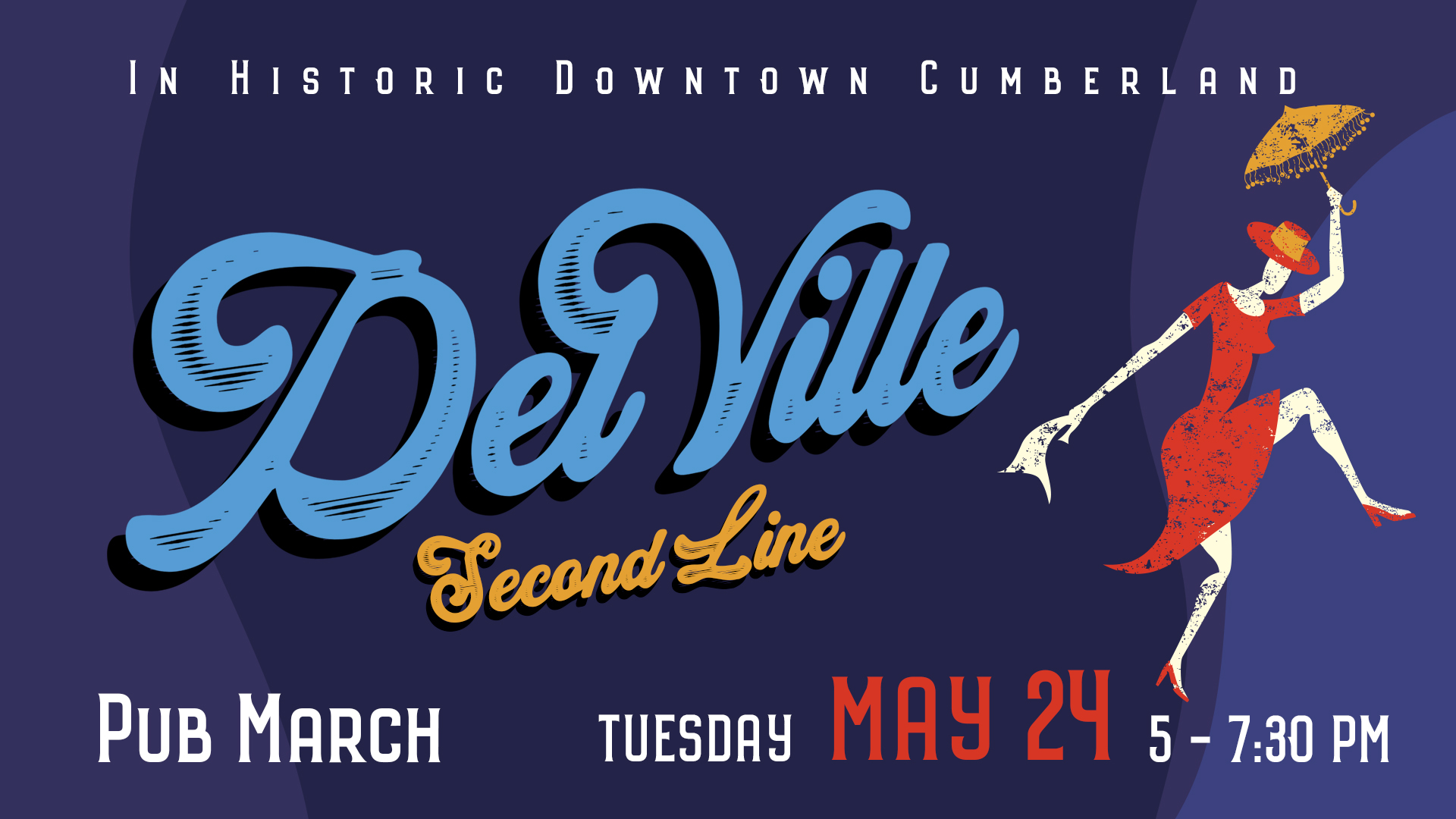 Join the DelFest family for a second line march through historic downtown Cumberland!
As part of a commitment to increase the economic benefits of DelFest's triumphant return to the Allegany County Fairgrounds in 2022, DelFest is excited to announce a happy hour pub march through Downtown Cumberland on Tuesday, May 24th.  The event is scheduled to begin at 4:30 PM at Veterans Park on Centre Street.
The musical march will visit five Cumberland pubs including Mezzo's, Niners, City Lights, Baltimore Street Grill, and Corner Café and Tavern.
At the conclusion of the march, DelFest is sponsoring a free outdoor concert by West Virginia favorites The Davisson Brothers Band on a closed section of Hanover Street!
The DeVille Second Line March is co-sponsored by DelFest, The Downtown Development Commission and the City of Cumberland.
VIP Marcher Registration is paused at this time, having reached 50 laminates.